FOR WHO
We welcome all skill levels. The training is suitable for anyone who wants to get more insight into the possibilities of (data) visualisations and have an interest in approaching data visualisation with a fresh perspective. The training can be of interest to communication or marketing staff, data analysts, researchers, business intelligence employees, designers and editors.
The Visual Design of Data
The goal of each Graphic Hunters training is to help you create effective information graphics and visualisations that tell a compelling story. We share valuable lessons and practical ways of working, so you are able to bring your data visualisation capabilities to the next level.

In this new training, three world-class data visualisation trainers and designers, work closely together. Stefanie Posavec, Valentina D'Efilippo and Andy Kirk will share their expertise with you during this 16 hour online training. They will help inspire you to understand the principles and practices of designing the visual communication of data. They will challenge your thinking about creating and consuming visualisations. And they will offer you the opportunity to experiment with the design options that you have at hand.

Each trainer will host a 4 hour session where they focus on a specific part of the data visualisation process. In the final session they will give feedback to the participants on the projects they have been working on.

Individual exercise
In the first training session, participants will receive a profile of different datasets and source material they can choose to work with through the training to apply what they have learnt. Participants will work towards creating one or several visual outcomes (sketches) of their chosen data topics, related to the focus of the three training sessions.

Working on this individual exercise datasets will be primarily conducted in participants' spare time as well as during the fourth and final session. As the training is not a technical course, the aim is not for participants to develop a fully complete and polished data visualisation, but rather to work on conceiving ideas through developing sketches or mockup designs.
Content
Session 1: Andy Kirk
Introducing the subject, defining & positioning data visualisation in the context of other related activities like infographics, info design, etc.
Understanding context: who, what, why, where, when and how
Harnessing curiosity: everything starts with a question
Working with data: the mechanics of handling and understanding your material
Editorial thinking: making content decisions
Charting: a profile of the wide range of contemporary charting conventions
Session 2: Valentina D'Efilippo
Mapping personal data
Visual perception (pre-attentive attributes)
The anatomy of a visual display: layout / color / icons and visual metaphors / typography
Session 3: Stefanie Posavec
Introduction to rule-based drawing as approach to creating a dataviz
Drawing exercises to explore offscreen approaches to coming up with dataviz ideas
The custom data visualisation design process
Session 4: All trainers
Participants will be working on their project(s). The trainers are available for feedback and questions
Presentations of the projects
Q&A with the trainers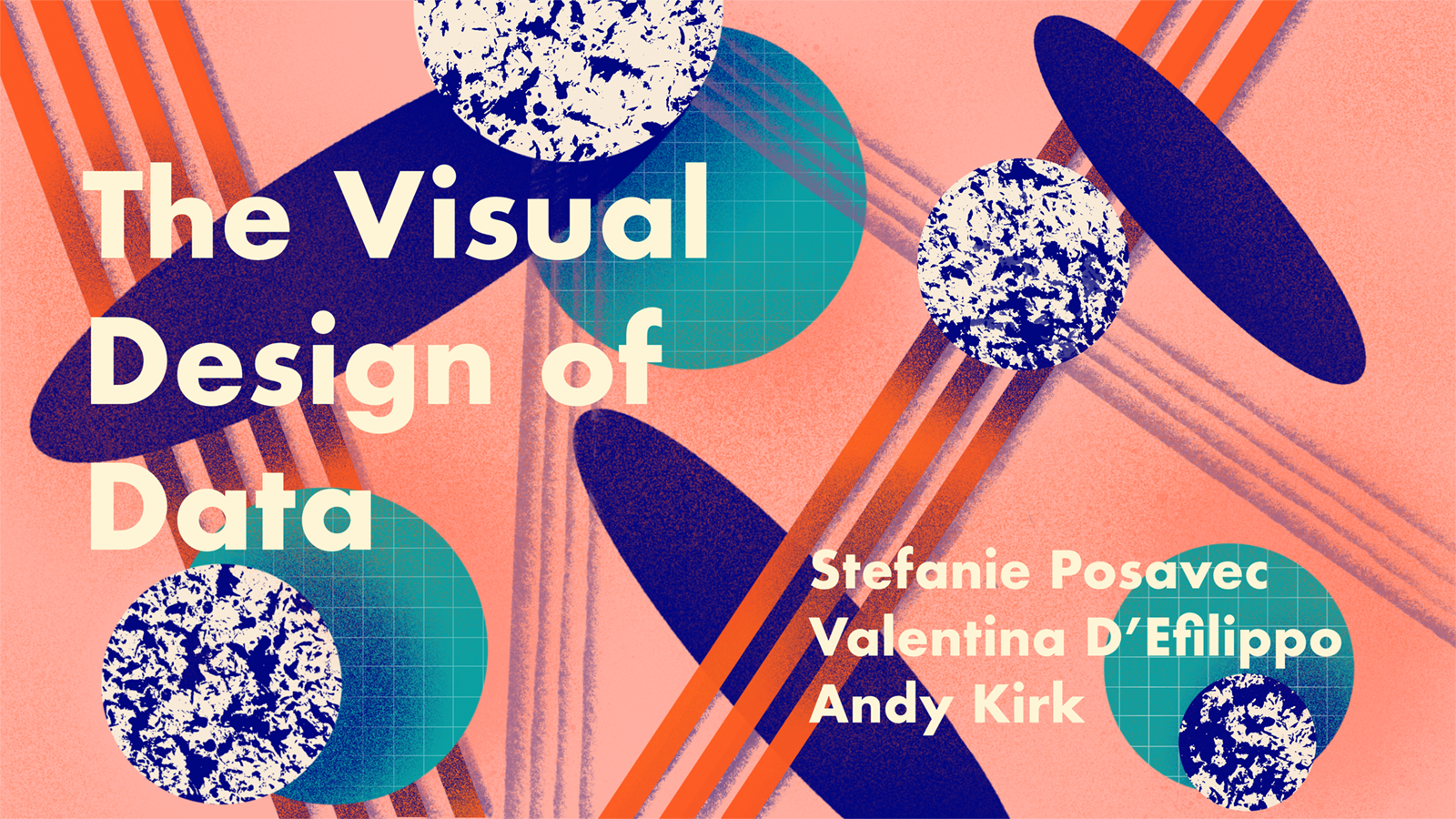 Andy Kirk is a UK-based data visualisation specialist: consultant, trainer, author and researcher. He founded the website Visualising Data, where a lot of resources and references can be found. Andy delivers workshops on Information Visualisation and Graphic Literacy all around the world. In 2012, he wrote his first book on data visualisation (Data Visualisation: a successfull design process). In 2016 he released his second book (Data Visualisation: a Handbook for Data Driven Design).

Valentina D'Efilippo (UK) is a award winning graphic designer, author, trainer and speaker with a special interest in information design. After studying industrial design in Italy, she moved to London and gained a post-graduate degree in graphic design at the London College of Communication. Valentina has worked with a number of leading agencies contributing to award-winning campaigns for global brands. In 2013 she published The Infographic History of the World.

Stefanie Posavec (USA) is a a London-based designer, artist, and author for whom data is her favoured material, with projects ranging from data visualization, book design, and information design to commissioned artworks. Her art practice focuses on non-traditional representations of data derived from language, literature, or scientific topics, often using a hand-crafted, hand-drawn approach.