FOR WHO
The workshop is suitable for all skill levels. You do not need any previous experience of sonification, music theory, statistics, or coding. A small amount of experience working with numbers in spreadsheets would be helpful, along with an interest in sound, music or storytelling.
Data Sonification
Data sonification is the art and science of turning data into sound. Just as data can be visualised by transforming it into bars, lines and colours, it can also be sonified – transformed into pitches, sounds and audio effects.

With data sonification in your skillset, you can add audio to your visualizations, tell data stories with sound, or even create pieces of music driven by data. Sonification is a fantastic tool for reaching blind or partially sighted audiences, and it can also add a unique emotional resonance to your work.

The workshop will cover both the theory and practice of sonification. We'll go over what sonification can do, the different types of sonification out there, what it's best used for and which types of data work best in sound. We'll also introduce you to an array of tools for making sonifications - and you'll have the chance to make your own sonification using tools that require no coding knowledge, including the Loud Numbers plugin for VCV Rack.

This training is a general introduction to what sonification is and what it can do, with a focus on storytelling and musical sonification. It may be of interest to musicians looking to bring data into their creative process, as well as to journalists, scientists, designers, or anyone else who works with data and wants to reach audiences in new and innovative ways.


Content
The following topics will be covered::
Introduction to data sonification
Types of sonification, with examples
Creating punk sonifications without a computer
Data design for sonification – what kinds of datasets work best
Sound design for sonification – auditory variables and parameter mapping
Music theory for sonification – turning sound into music
Tools you can use, including TwoTone
Working with sonification in a modular environment, using the Loud Numbers sonification plugin for VCV Rack
Exporting and sharing your sonifications
Specific skills that might accelerate your progress in this workshop (but are absolutely not required) include:
Experience of using Digital Audio Workstation (DAW) software such as Garageband, Logic, or Ableton Live
Experience manipulating data in Google Sheets or Excel
Familiarity with modular synths, Eurorack and/or VCV Rack
Knowledge of music theory, composition or performance
Participants will need to bring their own laptop (with sound enabled!) and headphones. If you have a small MIDI controller with knobs or faders, you might want to bring that too, but it's absolutely not necessary and you won't miss out on anything if you don't have one.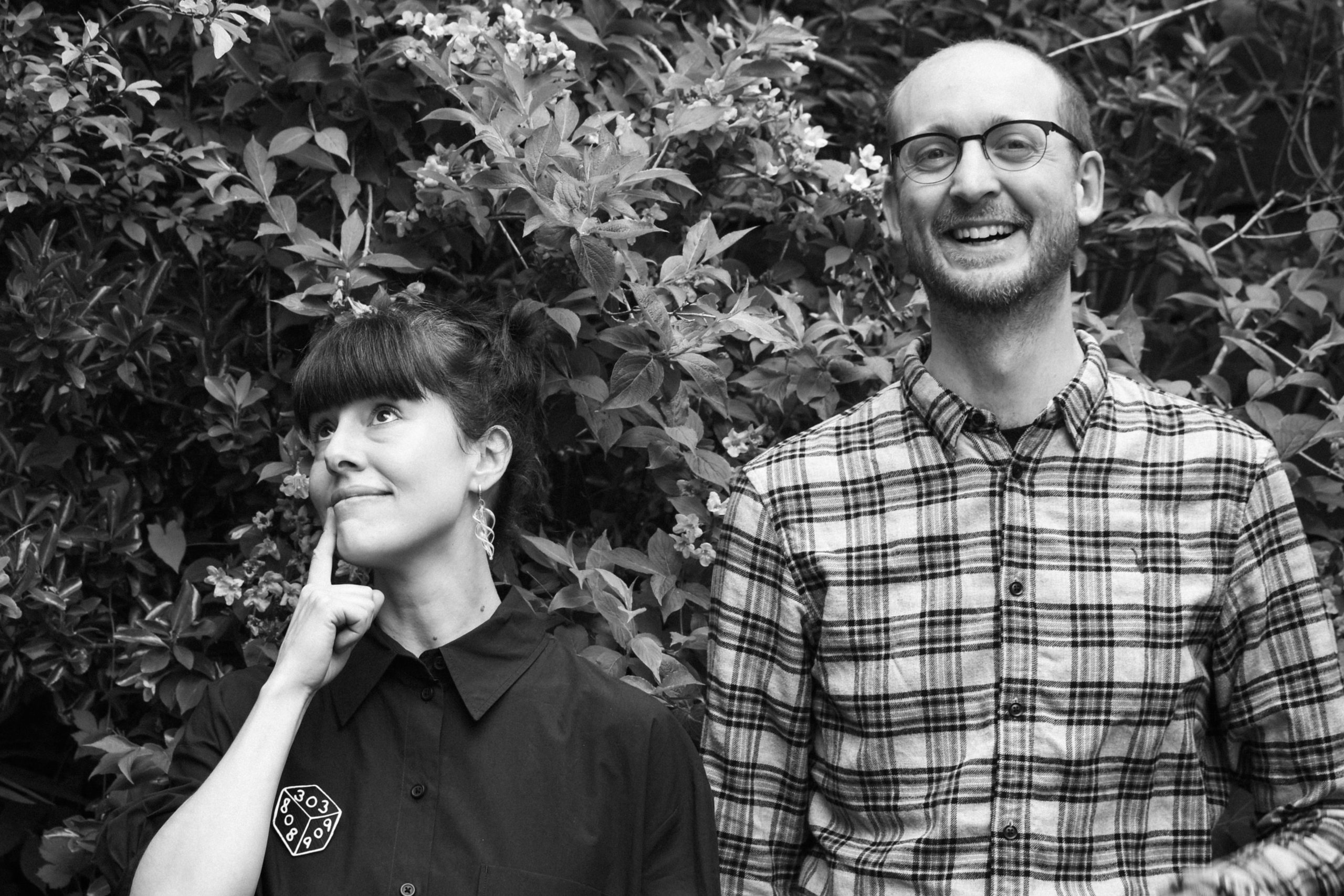 Duncan Geere and Miriam Quick are the founders of the
Loud Numbers
data sonification studio, and the hosts of the
Loud Numbers podcast
.
Located in Sweden and the UK respectively, they've worked on sonification projects for organisations like Walmart, the Museum of London, and Radboud University. They have also written about sonification for publications like Nightingale and datajournalism.com and spoken widely at events and meetups (watch their
Dataviz Zurich talk
from earlier this year).