PRICE
€ 725 (VAT exempt)

Participants will receive a digital copy of the book Fullstack D3 and Data Visualization.
FOR WHO
The workshop is for those who are new to D3.js or who have played around but haven't made their own visualisation from scratch. The goal is to get an intuitive understanding of D3's core concepts and equip participants with the tools to explore are learn the rest of the library on their own. The workshop is more like a deep dive into specific core modules of D3 then a comprehensive introduction. Some experience in Javascript is required.
PRACTICAL INFORMATION
This training will be offered in the first half of 2022 (with reservation). Keep an eye on the website or send a message via the Ask more info button and we keep you informed.

The training will be oniine.
Training Online Data Visualisation (D3.js)
If you've been looking at the amazing online data visualisations from places like the New York Times or The Pudding and thinking: "How do they do that?!", this training is for you! The web is an amazing medium for visualising data, allowing users to interact with the data and explore it for themselves.

D3 is an open-source library for creating custom, interactive charts. It's the de-facto JavaScript charting library - and once you master it, you can build any chart you can imagine! However, it can be hard to learn on your own, plus visualising data on the web requires other fundamental skills, such as drawing with SVG. That's what we're here for - to guide you and teach you what you need to know to get started.
Content
We'll dive right into creating charts, and learn new concepts and design theory as we go. You'll leave the training excited and equipped to create your own custom data visualisations, as well as a process to apply to future projects. Some of the topics we'll cover are:
October 1: We get everyone set up and go over the basics of SVG. Homework is to create a simple scatter plot of some data.
October 8: We dive into d3 and show how the scatter plot could be created using d3. Homework is to create a chart of your own choosing.
October 15: We talk about some more complex ways to use d3, and go over parts of the homework that participants struggled with.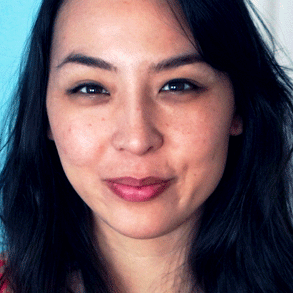 Amelia Wattenberger is a frontend developer and designer focused on data visualisation. She has been perfecting her method of visualising data and collecting helpful tips over the past ten years, and starting with writing Fullstack D3 and Data Visualization, is working hard to distill what she's learned to help others. Her work can be found at
wattenberger.com
.