FOR WHO
From total beginners to professionals looking to brush up on their skills, this course is suited to anyone who's interested in learning how to communicate effectively through data visualizations and infographics. This course could appeal to journalists, graphic designers, editors, communications or marketing professionals, data analysts and/or researchers.
Training Information Graphics for Print and Online
Do you work with data but find it difficult to present it in interesting ways? Or are you looking for new ways of presenting information online? Then this is the course for you!

Graphic Hunters will host a two-day information graphics course run by Juan Velasco, former art director of both The New York Times and National Geographic Magazine. As a seasoned professional in data visualisation, Juan will teach you practical and thought provoking ways of presenting information and data in visual forms. Juan will share his expertise, providing you with the skills and confidence to make effective infographics and visualizations for your intended audience(s).

Juan Velasco will provide all participants with detailed explanations on how to convert information into visual form, introducing you to the principles of visualization while teaching you techniques on reaching your target audience(s) through narrative.
Content
Visual design is at the heart of this course. No matter what data you're looking to present, from company figures to twitter followers, there's a graphic that's right for you.
This training will guide you through each step of the graphic-making process, from concept to visualization, enabling you to answer each of the following along the way:
How can I bring my information to life through graphics?
What changes can I make to a design so it's more visually appealing?
How can I design a graphic that appeals to my target audience and promotes the information?
How do I ensure that the design is not more important than the message?
Juan Velasco will provide you with different approaches to presenting your information in interesting ways. You'll become familiar with the different visualization options and the types of graphics best used in certain situations. From the creative aspects to perspectives and best practices, you'll learn tools and strategies for creating interactive graphics for both print and online.
Part of this course will entail sketching the visualizations as well as creating dashboards and smartphone graphics.
The following subjects will be covered over the two days:
The role of infographics and data visualisation in storytelling
Visual perception and the importance of visualizations
Overview of different chart types
Infographic design (colour, typography, illustrations, hierarchy)
Main design rules
Creativity (inspiration and coming up with ideas)
Graphic shapes for web and mobile
Creating interactive visualizations in Tableau, Flourish & Datawrapper (demonstration)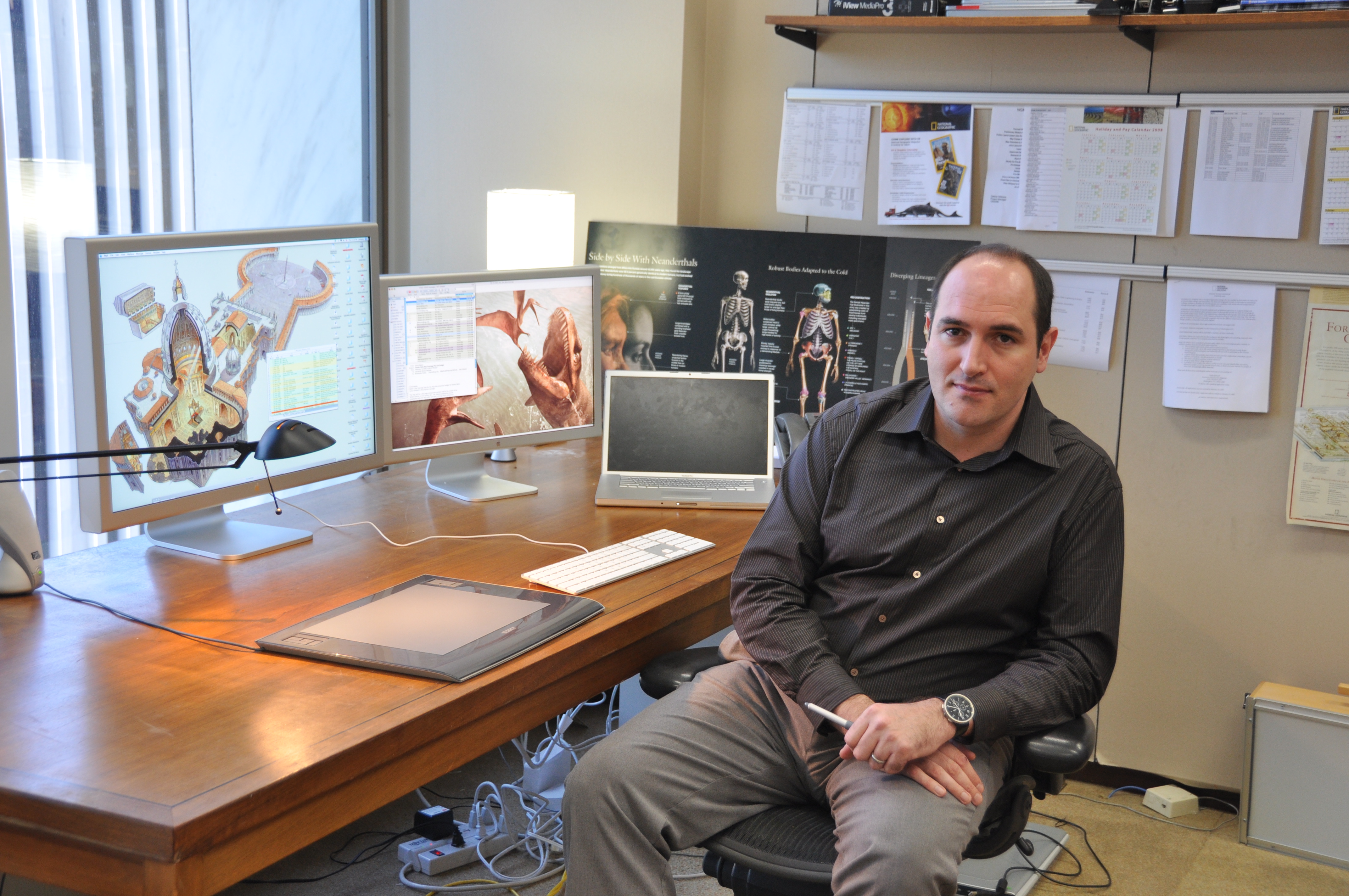 Juan Velasco is the former Art Director of National Geographic Magazine (2008 to 2014). Prior to joining National Geographic, Juan was the Graphic Designer at Spanish newspaper El Mundo and Graphic Art Director at The New York Times. In 2001 he founded
5W Infographics
, a design and consulting firm specializing in projects related to data and information. In addition to his consulting work, Juan regularly gives workshops and courses. His own visualizations have received more than 100 international awards.