PRICE
€ 179 (VAT exempt)

Participants will receive a free copy of the e-book Step-by-Step Guide to Advanced Data Visualization
FOR WHO
The training is suitable for anyone who wants to gain more insight into the possibilities of data visualisations and ways to communicate effectively with the target group. The training is interesting for communication or marketing experts, data analysts, researchers and business intelligence experts who work in Excel and want to expand the capabilities of the tool and range of possible data visualisations.
PRACTICAL INFORMATION
1 & 8 March, 2021 (3:00 pm - 5:00 pm CET / total 4 hours).

The training will be online.
Training Effective Data Communication in Excel
Everyone who works with data needs to communicate their findings, their analysis, and their conclusions. It could be in an internal briefing or memo, a management report, an annual report or a scientific article.

But how do you present your data in a powerful way? How do you achieve the goal of your presentation? How do you tell a story with your data to convince your reader or your audience? Knowledge about effective data communication is essential.

In this 4 hour online workshop we explore how to expand the data visualisation capacities of the Microsoft Excel software tool. Though there are more and more tools available to analyze and visualise data, Excel continues to be the leader in the field, used by millions around the world every day.

This workshop focuses on data visualisation in Excel. You will learn how to extend the tool to create a number of new and exciting visualisations and templates, in which we look beyond the nondefault chart options.
Content
In this hands-on workshop, you will learn how to create a number of new advanced graphs in Excel that not only will help you to bring your message across but will also expand your use of different graph types.

You will explore a variety of chart types that will help to bring your data to life without any programming or coding. We will explore the conditional formatting menu, learn how to combine chart types, and how to move away from the basic line, bar, and pie chart.

The workshop has two parts in order for you to fully focus on this online learning. The first day there is a 2 hour teaching class with exercises. The second day there is a additional 2 hours for teaching, and extra time to dive into specific questions or projects related to Excel. In between the sessions you can try out different charts yourself based on the step-by-step guide provided by the trainer.

The focus of this online training is to make simple yet clear data visualisations. Increase your knowledge of dataviz in Excel, bring your data to life, choose the right visual form and convince your audience. The knowledge that you gain in this workshop can be applied directly in your daily work.

Attendees should have some basic working knowledge of Excel. You will receive a free copy of the ebook, Step-by-Step Guide to Advanced Data Visualization, which walks the reader through the lectures. You need to have a laptop or desktop ready with Excel installed when the training starts.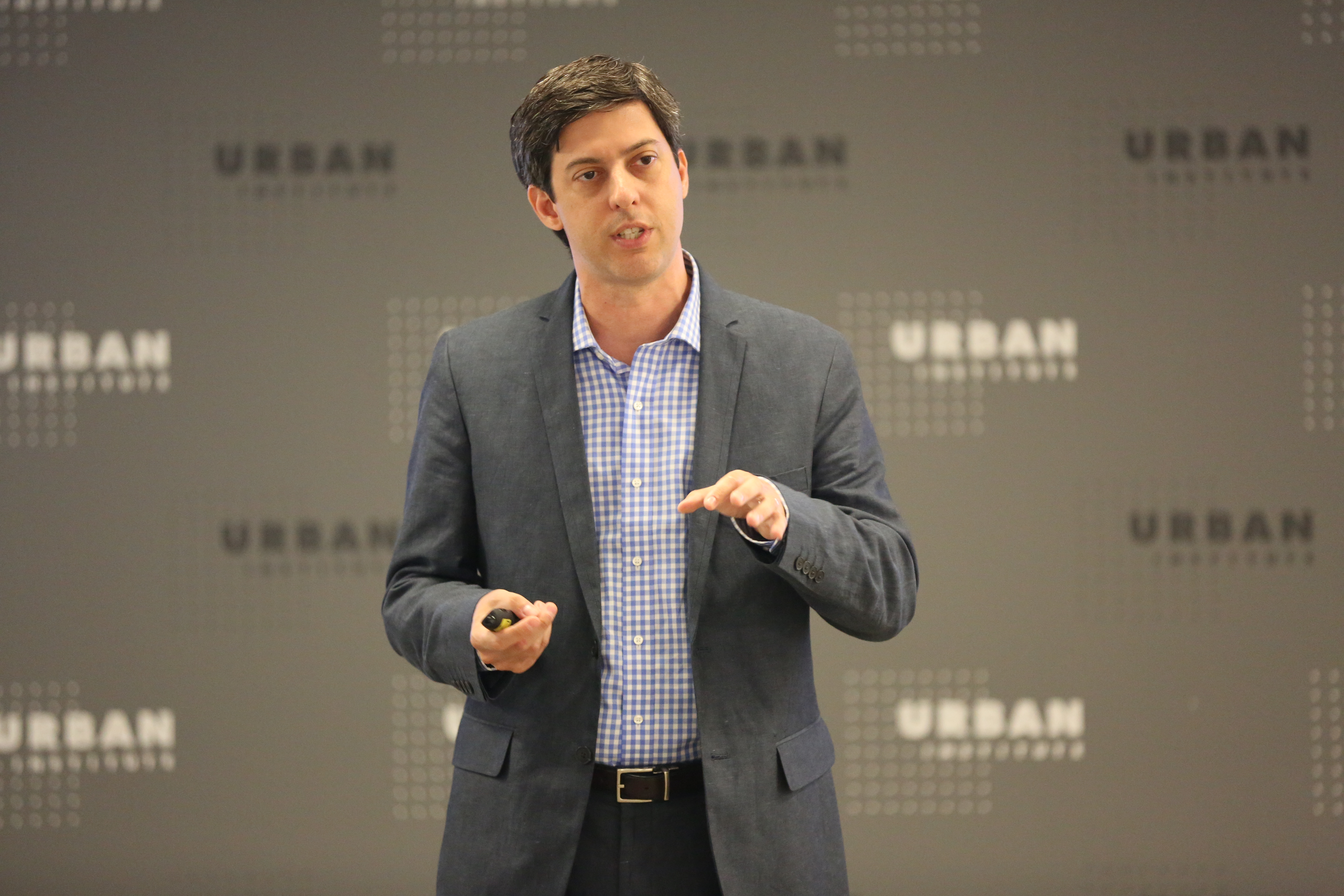 Jonathan Schwabish is one of the leading experts in the field of data visualization. On his website
PolicyViz
he writes widely about the developments in the field. He also hosts the popular PolicyViz podcast and offers private and public data visualization and presentation skills workshops.
Jonathan is generally known for calling for clarity and accessibility in research and has written on various aspects of how to best visualize data including technical aspects of creation, design best practices, and how to communicate social science research in more accessible ways.
Jonathan Schwabish is currently working as a senior fellow at the Urban Institute's Income and Benefits Center in Washington, DC.