PRICE
€ 1150 (VAT exempt) for the two day training.
€ 525 (VAT exempt) for the masterclass.
Lunch is included.

Participants will receive a copy of Alberto Cairo's books.
FOR WHO
The two day training is suitable for anyone who wants to gain more insight into the possibilities of data visualisations and ways to communicate effectively with the target group.

The masterclass is for anyone with over 3 years of experience in data visualisation; we have only 12 seats.
PRACTICAL INFORMATION
This training will be offered in the second half of 2021 (with reservation). Keep an eye on the website or send a message via the Ask more info button and we keep you informed.

The training will take place in Amsterdam.
GENERAL CLASS
Have you ever wondered why the charts or infographics you design for your presentations, reports, papers, or conference posters don't look as great as the ones we often see in news publications such as The New York Times or the Washington Post?
This class explains how to take your visualizations to the next level, regardless of the field you operate in. Alberto Cairo will not only teach you principles of visualization, visual design, and decision-making that takes ethics into consideration, but will also gently comment on your own graphics - and even redesign some of them.
In two days, you will learn:
What data visualization is
How the history of visualization can inspire us
How and why visualizations are often misunderstood—and what we can do about it
The layers of a visualization: scaffolding, encodings, annotations
Why the annotation layer is critical, and how to handle it
How to choose the right encodings depending on the nature of the data and the insights you want to enable
Why design isn't just about "beautifying" graphics: design as organization for understanding
Visual design principles: color, fonts, composition
Where to go from here: software, resources, further readings, etc.
The class will also contain several practical exercises. Knowledge of visualization software is not needed, as the class is software-agnostic. You can bring your computer, but paper and pencils or pens are also recommended.
As mentioned above, Alberto Cairo likes to make these classes as practical and useful to you as possible. For this reason, he kindly asks you to send him examples of charts, graphs, or maps soon after you enroll, and no later than two weeks before the course date. Alberto will look into your graphics, think of how they can be improved, and in some cases he may even redesign whatever you send him. With your permission, Alberto may also use your work in class to illustrate design principles.
MASTERCLASS
Visualization is often taught as a set of rules and principles, but what if these rules and principles have foundations that are not as solid as they seem? Visualization may be akin to writing: it's certainly based on a set of symbols and a grammar to organize them but, after that, there are really very few principles that are set in stone, so visualization designers need to learn how to make appropriate choices, sometimes by trial-and-error.
This practical, hands-on class consists on a series of in-depth discussions and reviews of your work. This work could be any sort of visualization: graphs, charts, maps, infographics, dashboards, etc. You should feel comfortable having your work gently critiqued in public, as the dynamic of the class will follow these lines:
No later than two weeks before the masterclass, you should send at least one sample of your visualizations to Alberto Cairo.
You should also send an explanation of what you were trying to achieve when designing your visualization: intended audience, goals you were aiming for, what you were trying to show or explain, etc.
In class, Alberto will bring up your work, and will assign equal discussion time to each project. All students are expected to participate in these discussions, with Alberto guiding and moderating them, and also giving constructive feedback himself.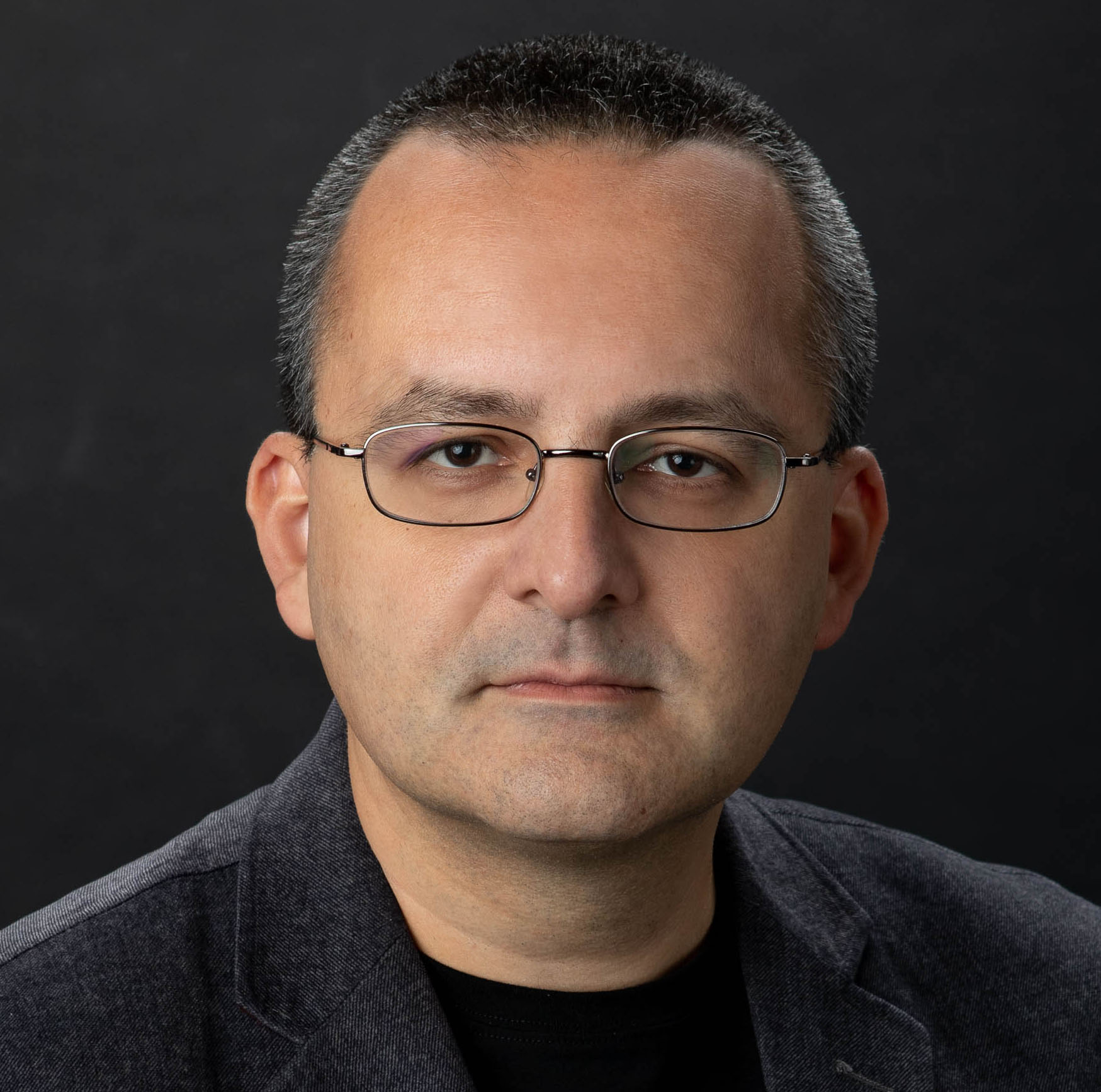 Alberto Cairo
is a journalist and designer with many years of experience leading graphics teams. He is the Knight Chair in Visual Journalism at the University of Miami (UM), and also director of the Center for Visualization at UM's Institute for Data Science and Computing. He is the author of several books about visualization, such as How Charts Lie (2019) and The Truthful Art (2016), and a consultant with organizations and institutions such as Google, the U.S. National Guard, and the Congressional Budget Office.
Federica Fragapane