PRICE
€ 169 (VAT exempt) early bird until September 15
€ 199 (VAT exempt)


FOR WHO
The training is suitable for anyone who wants to gain more insight into the possibilities of turning reports to slides. The training is interesting for communication or marketing experts, data analysts, researchers and business intelligence experts who are faced with the prospect of giving a presentation.
PRACTICAL INFORMATION
5 & 6 October, 2020 (4:00pm – 6:00pm CEST / 4 hours)

The training will be online.
Training Better Presentations
When faced with the prospect of giving a presentation, researchers and analysts often simply convert their reports to slides: text is converted to bullets, and figures and tables are simply copied and pasted. The problem with that approach is that presentations are a fundamentally different form of communication than are reports or journal articles.

In this workshop, attendees are shown better ways to create, design, and deliver their presentations. We discuss the conceptual underpinnings behind giving better presentations, and the tools and techniques to put them into practice. Attendees are encouraged to bring their own slide decks and presentation drafts to work through and improve.
Content
The first session of this hands-on workshop will focus on the basics of better presentations, from creating to delivering. Attendees will be able to critique existing slide decks (or their own) and learn how to put concepts into practice.

The second session will focus on specific lessons and tips in the Microsoft PowerPoint (Office 365) tool, as well as the hardware and software needs to delivering better virtual presentations and meetings. Time is reserved for specific questions and tasks to create better presentation slides.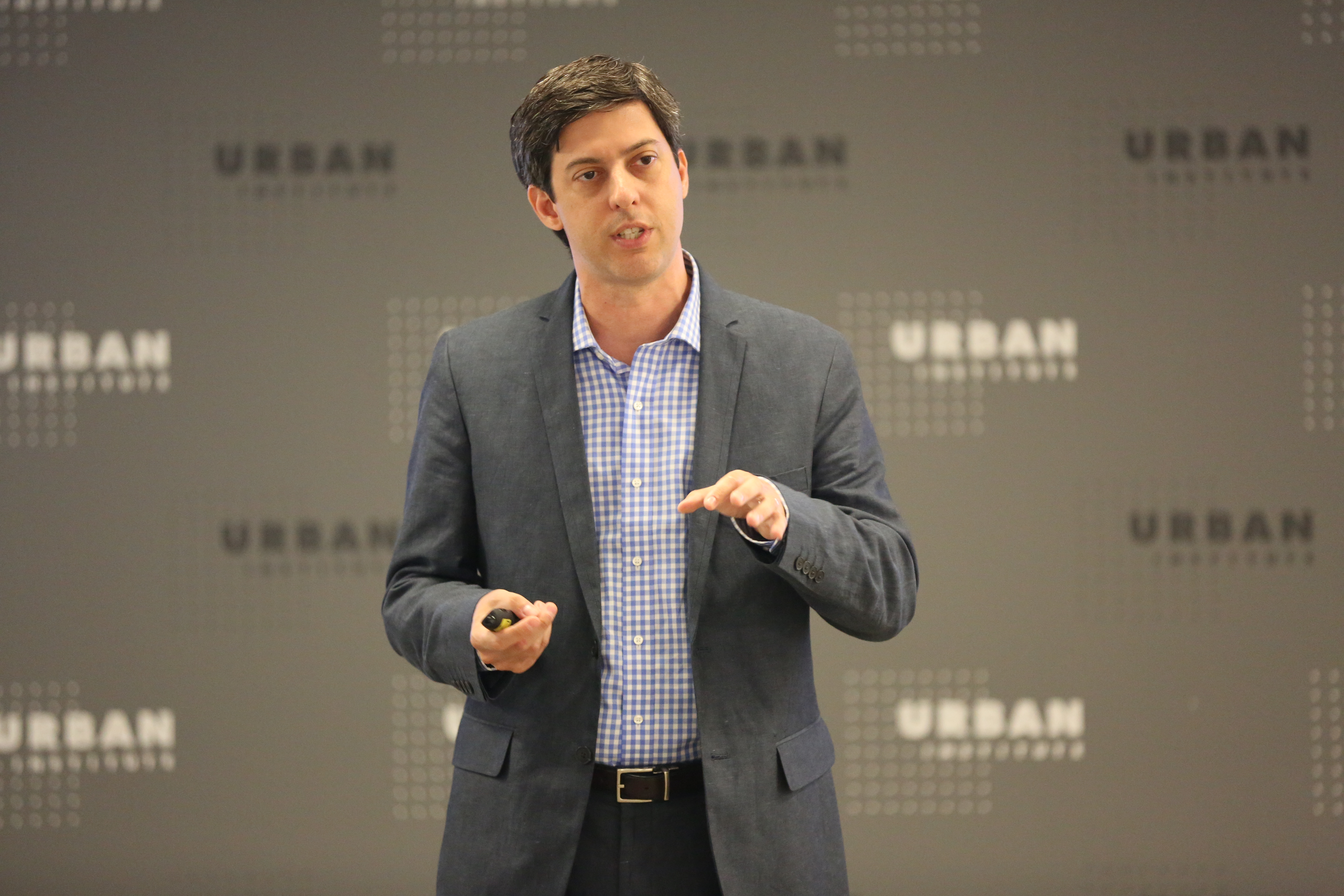 Jonathan Schwabish is one of the leading experts in the field of data visualization. On his website
PolicyViz
he writes widely about the developments in the field. He also hosts the popular PolicyViz podcast and offers private and public data visualization and presentation skills workshops.
Jonathan is generally known for calling for clarity and accessibility in research and has written on various aspects of how to best visualize data including technical aspects of creation, design best practices, and how to communicate social science research in more accessible ways.
Jonathan Schwabish is currently working as a senior fellow at the Urban Institute's Income and Benefits Center in Washington, DC.